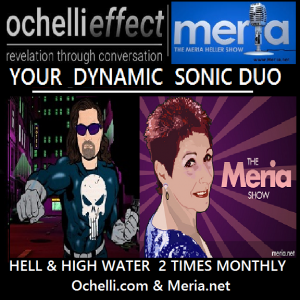 7/14/20 Hell & High Water, with Meria & Chuck Ochelli.
Real Voices being shut down; Tucker Carlson's "vacation" Kanye West; Chuck Wollery eats his words; social distancing; innocent narrative no national imperatives or leadership; methanol in hand sanitizers toxic; incoherent medical "advice"; 52 pickup; fear and confusion; prisons; Manafort vs. Reality Winner; open the schools? waiver for school? Jack Kemps stolen election; voter fraud; Russian bounties; Taliban at Camp David; Assassination Guide; cognitive test; Mary Trump; $15 an hour and unemployment; Stock Market; Biden and lots more.
                                                           

21st  Year on the net!
Education you don't get anywhere else – commercial/censor free because of your subscription. Support truly independent media –. All downloadable.