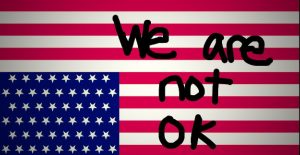 7/6/20 News of Planet of the Apes, with Meria.
Nick Cordero, Hugh Downs & Ennio Morricone died; Supreme Ct on Electoral College and voter suppression; latest Covid19 updates; trumps 4th disasters of hate; protester dies; more police brutality; shootings; guns; Epstein; Ghislaine Maxwell; Fox edits; trump dumps Fox? MAC ransomware; China; Kanye West; Mount Rushmore's history; evictions; statues; Israel's annexation; Biden's group of lawyers; Jr's girlfriend has the virus; Claudia Conway; more "Karen" attacks; BP & Shell; Herman Cain; ICE gassing migrants; Iran; open schools?; and lots more news.
                                                           

21st  Year on the net!
Education you don't get anywhere else – commercial/censor free because of your subscription. Support truly independent media –. All downloadable.