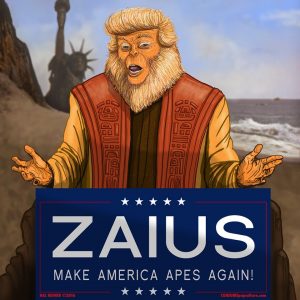 7/9/20 News of Planet of the Apes, with Meria.
Supremes rule on trumps tax returns; another 1.3 million file for unemployment; latest on Covid 19; running out of medical supplies; cars as weapons; mass evictions? open schools? Roger Stone; Tammy Duckworth vs. Tucker Carlson; hospitals filling up; who got the bulk of cash on PPP? Mary Trumps book; George Floyd; Pence; Palestine; Soleimani; AIPAC; Kanye; intel to Russia; racist attacks; Russian bounties; national nervous breakdown; trump lifelong cheater; brain eating amoeba; Dr.Fauci; Israel; "blue flu"; religion wins with Supremes; Arctic on fire; TikTok; Ghislaine Maxwell; trump and statues; WHO; Bolsonaro; Novavax; prisons; Kushner's cashed in; protests; Deutsche Bank; and lots more.
                                                           

21st  Year on the net!
Education you don't get anywhere else – commercial/censor free because of your subscription. Support truly independent media –. All downloadable.