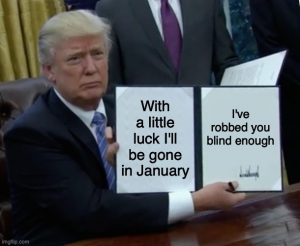 7/16/20 News of Planet of the Apes, with Meria.
Russian hacking; some schools stay closed; death waiver for school; trump dumps Parscale; China; progressives win; Sessions loses; Dr.Fauci; Ivana & trump for the beans; banks making bank; demonstrators arrested; San Quentin; conservation law out the window; No Rose Bowl, No Gay Pride; latest on Coronavirus; trump balks at Supreme Court; no protection for "essential" workers; slowing down the post office; Moderna vaccine; trumps latest word salad; Cuomo; Mary Trump; Chinese companies got bailout $; RGB; Netanyahu; Twitter hacked; Roger Stone found "god"; bypass the CDC? Judge Hellerstein at it again; unemployment; Chuck Foolery; tucker carlson; trumps taxes; Claudia Conway; lynching; trumps QAnon campaign; and loads more news.
                                                           

21st  Year on the net!
Education you don't get anywhere else – commercial/censor free because of your subscription. Support truly independent media –. All downloadable.