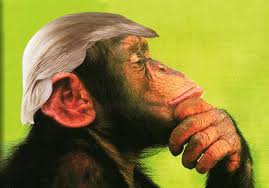 7/30/20 News of Planet of the Apes, with Meria.
Herman Cain dies from Covid; Gohmert has it; postpone election, but open schools? GDP collapse; no deal from republicans for us; Mars; earthquakes; more stormtroopers; Aryan members infiltration into protests; Sperm doctor; Israel's sham democracy; Bolsonaro-crimes against humanity; Putin & Germany; Obama; John Lewis funeral; 1 death per minute; coronavirus updates; evictions; teacher strike?; Bill Barr ass kisser; China; Fauci; racist GOP; whiner in chief; Pompeo; more trump crimes; blood test for Alzheimers? DACA; kids starving; covid kids in Fla; crazy christians; Dems backing Kris Kobach? Chinese seeds; world laughs at trump; purge the Senate and much more.
SUBSCRIBE TO LISTEN 
                                                           

21st  Year on the net!
Education you don't get anywhere else – commercial/censor free because of your subscription. Support truly independent media –. All downloadable.

Twenty first anniversary celebration of the Meria Heller Show!