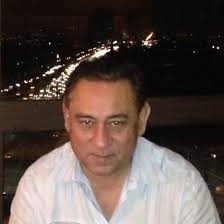 8/26/20 Meria with Gurmeet Singh, Vedic Astrology.
Meria interviews Vedic Astrologer and Author Gurmeet Singh. Fascinating show. Western astrology vs. Vedic Astrology; KP astrology; his predictions on Covid 19, Steve Jobs, trump, economy are amazing; He foresaw the "invisible enemy"; re-opening; changes coming Sept 24; After Jan. 21 less death from Covid; bad time for the USA through 2022; will the economy recover? when? things take a downturn for trump in Oct/Nov; investigations, health; the election; 2 things can happen; Predicted Kamala as VP and Obama in 2012; daily horoscopes vs. real astrology; His book "Relationship Compatability Astrology For Love, Intimacy & Business". Can you predict compatibility? sexuality; divorce; health; love, violence tendencies?
                                                           

21st  Year on the net!
Education you don't get anywhere else – commercial/censor free because of your subscription. Support truly independent media –. All downloadable.

Twenty first anniversary celebration of the Meria Heller Show!