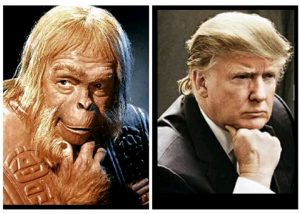 8/10/20 News of Planet of the Apes, with Meria.
Latest coronavirus stats; testing? McDonald's ex-CEO; Federal Reserve; Hong Kong crackdown; trumps hypocrisy; schools open and close; evictions; earthquakes; salmonella in US & Canada; Mexico's Covid 19; New Zealand back in business; god created executive orders? still no relief package; insurance co's deny claims; Lebanon & Israel; Biden; Kanye; Bolivia; bikers & S.Dakota; Mt. Rushmore; 5 mil cases in US; trumps latest ramblings; aid to Israel; Russia interfering in election again; Jerry didn't fall-well; Arpaio loses again; Bernie vs. Musk; Caravans of Americans; TikTok; Ice melt; Elliott Abrams; NRA; USPS; Atheists win in Az; E.Jean Carroll vs trump; and loads more news.
                                                           

21st  Year on the net!
Education you don't get anywhere else – commercial/censor free because of your subscription. Support truly independent media –. All downloadable.

Twenty first anniversary celebration of the Meria Heller Show!