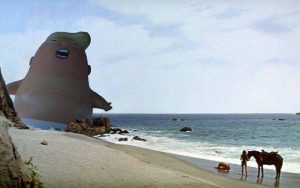 8/27/20 News of Planet of the Apes, with Meria.
Hurricane Laura sparks chemical fire; arrests of protesters; Pence lies; RNC full of Hatch violations and lies; Lezmond Mitchell executed; 17 yr old trump fan with long record shoots 3 people; cops & militiamen; where are the police reforms? climate change; NBA; will Arizona go blue? CDC strong armed; trump wanted to use heat ray; Falwell; Catholic Church; Jim Bakker; coronavirus; Israel's horrors; no stimulus; US alone at UN; USPS; Eric trump; Boris Johnson; making money off misery; Scott Peterson; Turkey; Jacob Blake; Kellyanne; and lots more.
                                                           

21st  Year on the net!
Education you don't get anywhere else – commercial/censor free because of your subscription. Support truly independent media –. All downloadable.

Twenty first anniversary celebration of the Meria Heller Show!