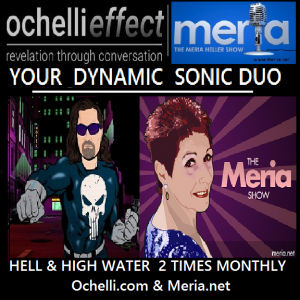 9/8/20 Hell & High Water, with Meria and Chuck Ochelli.
Agenda 21; divide and conquer; selling fear; depression; capitulation; emotional exhaustion and what to do; trump babble soup syndrome; the art of listening; mental health crisis; suicides & murder rates up; ride the wave; what happened to the war coverage?; Rittenhouse; trump caravans; DeJoy; Bill Barr on voting twice; election rigging by trump; healthcare; drug prices; vaccine; MSM is to blame for trump and more.
                                                           

21st  Year on the net!
Education you don't get anywhere else – commercial/censor free because of your subscription. Support truly independent media –. All downloadable.

Twenty first anniversary celebration of the Meria Heller Show!