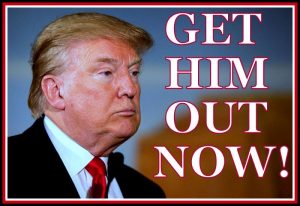 9/3/20 News of Planet of the Apes, with Meria.
Several more cop killings; Barr says we're not racist; Coronavirus; USPS; facebook; Tom Seaver dead; trump adds fuel to the fire; insane theories coming from #Strokeahontas; Tear gas and pollution; vaccine by Nov? Fauci; Biden; threats from GOP; The Rock; Jesus & Colbert; trump threatens to defund cities; Amazon and unions; steroids/plasma; McConnell; food boxes & trump; Kenosha; trumps deep state; Who are the Council for National Policy? more trump LIES; Melania's private emails; cell phone updates; Roger Stone; Pence; Sarah & Kim Jong; new laws; earthquakes; Greg Palast; Rittenhouse; Michael Flynn; and lots more insanity.
                                                           

21st  Year on the net!
Education you don't get anywhere else – commercial/censor free because of your subscription. Support truly independent media –. All downloadable.

Twenty first anniversary celebration of the Meria Heller Show!