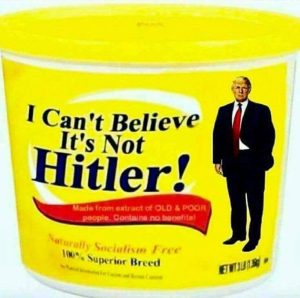 9/21/20 News of Planet of the Apes,With Meria.
Ruth Bader Ginsburg died; what now? Merrick Garland; Biden; McConnell; Graham; expand the court; Obama; millions raised for dems; who opposes; Dick Sutphen died; Covid cases; Covid & Post office; autocracy; trump vs. Howard Zinn; re-education; TikTok; trumps religious pick; eugenics & ICE; more troops to Syria; Health care workers strike; Ricin; Barr; more bad cops; US war OF terror; CDC; trump trails Biden; Olivia Troye; "patriotic education"?; rejected mail in votes; Hurricane Sally & Beta; Jerry Falwell drunk; Lev Parnas; climate; trump fans harass voters; vote suppression; Puerto Rico; US death toll over 200,000; Doug Collins; wildfires and more.
                                                           

21st  Year on the net!
Education you don't get anywhere else – commercial/censor free because of your subscription. Support truly independent media –. All downloadable.

Twenty first anniversary celebration of the Meria Heller Show!