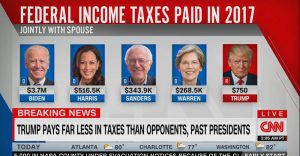 9/28/20 News of Planet of the Apes, with Meria.
Trump the tax cheat; we pay more taxes than him; Brad Parscale's attempted suicide; trump in the hole for $1.1 BILLION; trump a national security threat; Ivanka-his contractor?say  no to Haidmaiden pick; Biden on drug test; Covid 19; Caputo's cancer; Jr. wants an army; driving into protesters; power cut in Calif; fires rage; Eric Garner; "proud" boys; Covid 19 raging in red states; Breonna Taylor; trigger laws; China; Supreme Ct; trumps losses-including William Perry Pendley; raising medicare? Pentagon; William Barr, trickster; Mexican firefighters help; GOP honors murderers; Dianne Feinstein's husband; Robert Kraft skates; Lindsey Graham; Fox admits Tucker's a liar; Hitler & trump; Post Office; brain eating Amoeba in Texas; and loads more news.
                                                           

21st  Year on the net!
Education you don't get anywhere else – commercial/censor free because of your subscription. Support truly independent media –. All downloadable.

Twenty first anniversary celebration of the Meria Heller Show!