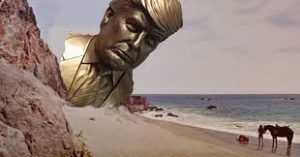 9/24/20 News of Planet of the Apes, With Meria.
Cops get away with murder again -Breonna Taylor; protests ensue; trump refuses a peaceful transition; vaccine latest; over 200,000 dead; crazed trump fan armed & drove into protesters; DeSantis wants to make it legal; trump says anti-racism is the problem; f/b sued; cops vs. 13 yr old autistic child; Belarus; Romney caves; Mueller caved; Eric trump must testify; crazy christians; trump expands military bases; cameras everywhere; Tesla suing trump admin; John Bolton; whales stranded, ecosystem destroyed; trump BOOED at RBG's funeral; fires; Barr vs. democratic cities; UK's Covid 19; trumps criminal tax probe; money laundering banks; and loads more news.
                                                           

21st  Year on the net!
Education you don't get anywhere else – commercial/censor free because of your subscription. Support truly independent media –. All downloadable.

Twenty first anniversary celebration of the Meria Heller Show!