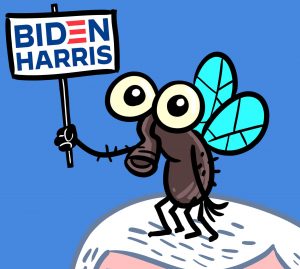 10/8/20 News of Planet of the Apes, with Meria.
Who won the debate? the lies and ugliness of Pence; 6 arrested for attempt to kidnap Governor; trump calls Kamala a commie and monster; 25th? Pence, privileged white man; trump says no to virtual debate; trumps blame game on Covid and miracle from god; DOJ interfering in election; White Supremacist House Covid; warmest Sept on record; fires; FDA & CDC; stimulus game; Eddie Van Halen dead; early voting; dumb Eric; 2nd wave; trumps tax evasion; Jeff Session; nazi Miller; who isn't quarantined? radio signal from Mars; Secret Service; NDA's at Walter Reed; Biden leads; same sex marriage; handmaiden Barrett; Claudia Conway; Wayne LaPierre; Chris Wray; John McAfee; Palestine;QAnon; and loads more news.
                                                           

21st  Year on the net!
Education you don't get anywhere else – commercial/censor free because of your subscription. Support truly independent media –. All downloadable.

Twenty first anniversary celebration of the Meria Heller Show!