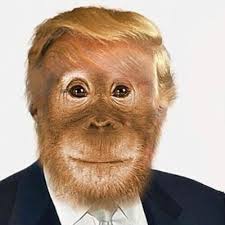 10/12/20 News of Planet of the Apes, with Meria
Indigenous People Day; GOP planting fake ballot boxes; North Korea's latest threat; Covid's second wave in Israel/Europe; Lakers win; Eric vs. Hunter; trump makes bucks off 200; market; Boris Johnson; Pentagon & cops; Handmaiden Barrett; Susan Collins; Lindsay Graham; GOP's court packing; trumps Covid; debates; more trump losses; prisons; DeJoy; 12,000 mink dead; whales/sharks in danger; David Attenborough: A life On our Planet; Hurricane Delta; Superman; Taliban endorses trump; Borat; Fauci; Whitmer; CDC; Whitey Ford dead; trump vs. Barr; 25th; billionaires up $10trillion thanks to stimulus; deficit $3.1 Trillion; fires; and loads more.
                                                           

21st  Year on the net!
Education you don't get anywhere else – commercial/censor free because of your subscription. Support truly independent media –. All downloadable.

Twenty first anniversary celebration of the Meria Heller Show!