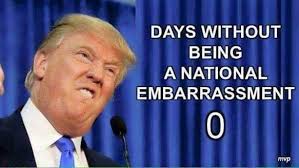 10/15/20 News of Planet of the Apes, with Meria.
YouTube, Twitter & f/b; Kamala Harris; sham of confirmation of Handmaid Barrett; LAPD; GOP's fake ballot boxes; Covid on the rise; European shut downs; pollution; endangered species & fires; Barron; dud story on Hunter; Bill Barr in hot water; huge voter turnout; emoluments clause useless; Rudy; battling town halls; census halted by supremes; lawsuits abound; kidnapping of Virginia's governor discussed; radiation and fracking; trumps lunacy; WTO; Belarus; Netanyahu; Barrett vs. the public; stimulus? and loads more news.
                                                           

21st  Year on the net!
Education you don't get anywhere else – commercial/censor free because of your subscription. Support truly independent media –. All downloadable.

Twenty first anniversary celebration of the Meria Heller Show!