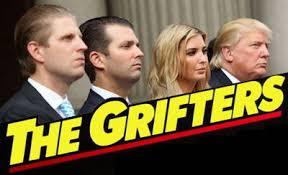 10/19/20 News of Planet of the Apes, with Meria.
China's economy bounced back; Covid on the rise in Europe & USA; Fauci censored; trumps latest craziness; immigration;ICE; Fukushima; Women march; Buttigieg; Amy handmaiden Barrett; unpack the courts; rallies & Covid; Colorado fire; trump gives in to help Calif; GOP turning on trump; stimulus; 8 million in poverty; another million on unemployment; market to crash; Ron Reagan on the grifters; Lara Trump; no cut to food stamps; striking votes; trump wants to break up the FBI; spy planes; neo nazi poll watchers? Jacinda Ardern wins in a landslide; air pollution; cuts of regulations by trump; Joni Ernst; corona-exhaustion; Melania; did they really have Covid? Nalvaney calls on trump; teacher beheaded; budget deficit $3.1 trillion; Iran; Kamala; Exide Tech; Ben Sasse; Guiliani; Palestine and much more.
                                                           

21st  Year on the net!
Education you don't get anywhere else – commercial/censor free because of your subscription. Support truly independent media –. All downloadable.

Twenty first anniversary celebration of the Meria Heller Show!