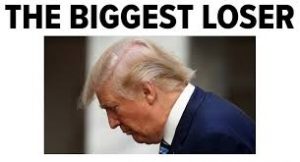 11/23/20 News of Planet of the Apes, with Meria.
Biden's cabinet picks; US running out of specialists/doctors; Covid 19 spreads; source of many different strains of Covid not addressed; more court losses for trump; disbar Rudy? Recession; another vaccine; Democrat demands DOJ prosecution of trump; 21 GOP senators who hate trump; Netanyahu & trumps dirty tricks; scorched Earth of trump exit; post Covid symptoms; trump golfs; Loeffler; Regeneron; Guatemala;  Senate vs. Bernie; Atheists; Graham committed felony; Rittenhouse bailed out; micro plastics at Mt.Everest; Ivanka investigated; Ben Carson; GSA; white nationalists in govt; CDC; Iran; DuPont; and loads more insanity.
                                                           

21st  Year on the net!
Education you don't get anywhere else – commercial/censor free because of your subscription. Support truly independent media –. All downloadable.

Twenty first anniversary celebration of the Meria Heller Show!