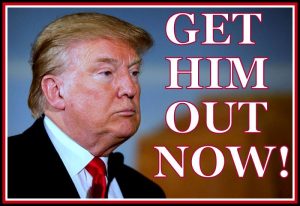 11/12/20 News of Planet of the Apes, with Meria.
Biden picks his Chief of Staff; trumps frivolous, baseless lawsuits; Covid 19 on the rise; Brett Hankison; no aid to Americans; what's trump up to with firings/hirings; Eta slams Florida; Pence; National security; Evo Morales; Middle East; Iran; Fox "News" vs. trump; Israel's lobby; Parler; Hong Kong; Pfizer; Cancun; QAnon; Pompeo; Kyle Rittenhouse; Bernie; doctored photos of Biden; William Barr; trumps PAC; Netanyahu; Fauci; twitter & facebook; a coup?; Affordable Care Act; Vatican & McCarrick; Mark Esper gone; Ben Carson; 666 kids; Guiliani's sex offender witness; Cuomo on trump; crazed christians; and more insanity.
                                                           

21st  Year on the net!
Education you don't get anywhere else – commercial/censor free because of your subscription. Support truly independent media –. All downloadable.

Twenty first anniversary celebration of the Meria Heller Show!