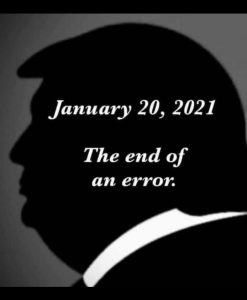 11/16/20 News of Planet of the Apes, with Meria.
Astronauts in space; DACA invalid, Chad Wolf illegal; criminal justice; Mexico; Boy Scouts claims; doctors and nurses quitting; Covid 19; trump still doesn't concede or share; Moderna; trumps court loses; trump charges; Boris Johnson; Is trump and Netanyahu planning attack on Iran; stimulus?; trumpets rally in DC; cops side with Proud Boys; new citizenship test; Biden to reverse trumps rulings; trump vs. environment; Kushner's pariahs; Nader on trumps crimes; Pompeo & Bolden on Israel's payroll; no troop reduction in Syria; crazy preachers; Iran; Palestinians; Parler & the Mercers; Obama comes out blasting; measles; Epstein; travel advisories; Alito; Mary trump; no election fraud; and more insanity.
                                                           

21st  Year on the net!
Education you don't get anywhere else – commercial/censor free because of your subscription. Support truly independent media –. All downloadable.

Twenty first anniversary celebration of the Meria Heller Show!