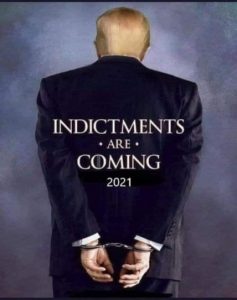 12/7/20 News of Planet of the Apes with Meria.
Certifications come in for Biden; Rudy has Covid19; Bob Dylan; martial law? assaults of election workers by maggots; trumps upcoming prosecutions; vaccines for work? do vaccines stop spread? radio frequency weapons; Barr to hit it? mass transit in trouble; Georgia debates; Biden's picks; Jews against trump; Yemen; Taliban; LA shutdowns; restore DACA; Pentagon; RNC $$; abuses at ICE; Fauci; Venezuela; Monolith; caught an orgy; Melissa Carone; trump reaping in $$$; agreement on military budget, not stimulus; Magic Castle; layoffs/evictions/starvation; Mercola; Michael Cohen; voting purge in Georgia; bribery for pardon investigation; trumps rent increase and rips offs; Kyle on trial; Iran; and lots more insanity.
                                                           

21st  Year on the net!
Education you don't get anywhere else – commercial/censor free because of your subscription. Support truly independent media –. All downloadable.

Twenty first anniversary celebration of the Meria Heller Show!