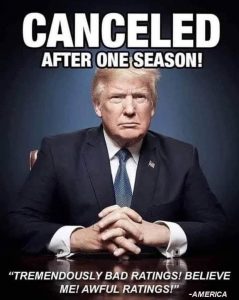 12/10/20 News of Planet of the Apes, with Meria.
Hunter Biden's taxes investigated, how about trumps? Latest on Covid 19; trump planting loyalists; Kellyanne gets undeserved job; vaccine; allergy; ICU's filling up; Texas last hurrah; SpaceX explodes; Guiliani; violence over masks; another black man murdered by cops; Arms to UAE; joke of "relief bill" Americans stealing food; Epstein's ties to the Mossad; f/b sued; Pfizers vaccine & ED; Iran; more civilian deaths in Afghanistan thanks to trump; Melania wants to go home; Flynn threatens Obama; Krebs sues over death threat; Joe's picks; 50 plus losses for trump; $4 trillion to billions-$600 for us? aliens among us; 15 prosecutors ready for trump; Canada on vaccines; Grinch Xmas from trump; mystery illness in India; Lisa Montgomery; and loads more news.
                                                           

21st  Year on the net!
Education you don't get anywhere else – commercial/censor free because of your subscription. Support truly independent media –. All downloadable.

Twenty first anniversary celebration of the Meria Heller Show!