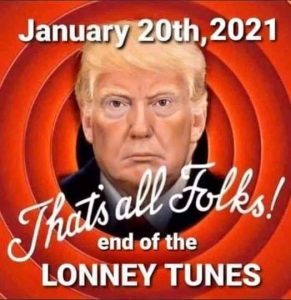 12/14/20 News of Planet of the Apes, with Meria.
Russian hackers; Covid 19 vaccines start; violent pro-trump rally; black churches attacked; Electoral College votes today; GOP wants another dirty trick; PPP money to anti-gay churches; Gray Wolf; 30% of species gone; Biden must prosecute trump; thieves in Ga; Amy all for executions; more young black men killed by cops; investigate Kushner; Americans starving; trumps lying legal team; Venezuelan gold; Charley Pride dead; mercenaries to Africa; DerSpiegel names trump "loser of the year"; Biden vs. progressives; don't seat the traitors in Congress; Manhattan intensifies charges agains trump; Bernie; Europe closing down; 300,000 dead in US; trump fans threaten everyone; Tulsi the hater; whites-only church?; and loads more news.
                                                           

21st  Year on the net!
Education you don't get anywhere else – commercial/censor free because of your subscription. Support truly independent media –. All downloadable.

Twenty first anniversary celebration of the Meria Heller Show!