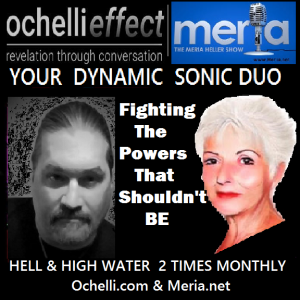 1/26/21 Hell and High Water with Meria and Chuck Ochelli.
Snow in Arizona; relief for late night hosts and the world; Biden; Twitter bans Mike Lindell; Fauci/trump/Birx; Joe Manchin; Lindsay Graham; impeachment #2 and why it must happen; the Paris Accord and GOP idiots; guns in the House? Covid; zombie apocalypse; rise in US poverty highest since the 60's; America's caste system; born poor, stay poor; robots; simple math to fix the economy; taxing the rich and corporations; middle class?; accountability and more.
                                                           

21st  Year on the net!
Education you don't get anywhere else – commercial/censor free because of your subscription. Support truly independent media –. All downloadable.

Twenty first anniversary celebration of the Meria Heller Show!