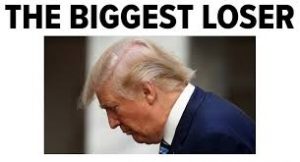 1/4/21 News of Planet of the Apes, with Meria.
trump's phone call-felon; Nancy Speaker; no extradition for Assange; will trump flee to Scotland? worse than Watergate; Nuremberg trials; Gohmert encourages violence; Pence, Romney flip flops; Covid overwhelming hospitals and funeral homes; McConnell & Pelosi homes vandalized; Larry King hospitalized for Covid; trump calls deaths "fake news"; Sedition rampant in GOP; Natl. Guard at inauguration; death panels; to vaccine or not; Iran vs. trump; trumps election tampering; India; Perdue; prisons and Covid; MarALago; Proud Boys; trump blames Jared; Nashville lunatic; new variant worldwide; Israel; no charges for cops murder of Tamir Rice; Argentina legalizes abortion; NY prosecutors prepare for trump; Pierre Cardin dead; Luke Letlow dies of Covid; rushing bombs to Saudi Arabia; poison dog food; and loads more insanity.
                                                           

21st  Year on the net!
Education you don't get anywhere else – commercial/censor free because of your subscription. Support truly independent media –. All downloadable.

Twenty first anniversary celebration of the Meria Heller Show!