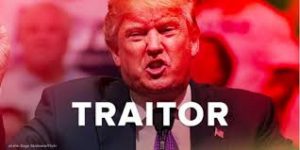 1/7/21 News of Planet of the Apes, with Meria.
trump unleashes his flying monkeys on the Capitol; Seditionists ransack Capitol;World on riot; Dems sweep Georgia; lawmakers duck and cover; where were the cops? lockdown in D.C.; impeach or remove; Biden confirmed; Shooting in Texas church; trumps monkeys around the country; Merrick Garland for A.G.; Covid 19; Hong Kong; arrest all the seditionists Proud Boys, Qanon, etc; trumps "coup"; mob rule by mobster trump; BLM vs. white terrorists; trumps kids; kicked off twitter; resignations; 25th Amendment; Iran/Iraq arrest warrants for trump;Jacob Blake; Breonna Taylor; Russia; Israel; Pa. mess; trumps phone call; co-conspirators in sedition; Diet & Covid 19; lockdowns; and loads more.
                                                           

21st  Year on the net!
Education you don't get anywhere else – commercial/censor free because of your subscription. Support truly independent media –. All downloadable.

Twenty first anniversary celebration of the Meria Heller Show!