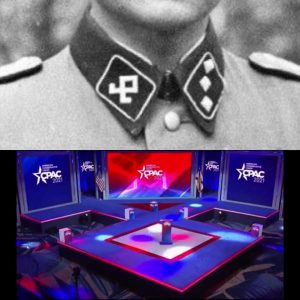 3/1/21 Meria With the News.
The CPAC insanity; trumps usual lies; trump calls Jan 6 a "lovefest"; track trump; vaccines; 105 find their parents; bombing Syria, Israel's happy; Iran; Boycott Goya; Texas Elec co files bankruptcy; Andrew Cuomo; food cost to rise; Myanmar; Golden Globes; nazi symbol & golden calf at CPAC; bad cops; Erik Prince; Bernie still fighting; vaccine passports; Jan 6-attempted coup d'etat; Big Pharma's record; planes falling apart; predator Madison Cawthorn; voting laws; MBS; Israel's nukes; Al Green; time traveling prophetess; sperm count dropping; butterflies; Fukushima; murder; more far-right threats; headline news.
                                                           

21st  Year on the net!
Education you don't get anywhere else – commercial/censor free because of your subscription. Support truly independent media –. All downloadable.

Twenty first anniversary celebration of the Meria Heller Show!