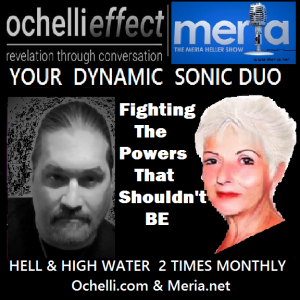 6/22/21 Hell & High Water with Meria and Chuck Ochelli.
No time for politics today. Todays show is all about the environment which is currently hell (fires) and high water (floods). Real prophecies vs stupidity; become environmentally aware; conservation; birth rates dropping; choosing to not have children; destruction of the natural world forgetting we are part of it; See the film "Life After People"; the Earth will always take back her own; The "rapture" and religions part in destruction; what can you do? the lack of the sacred; and much more.
                                                           

21st  Year on the net!
Education you don't get anywhere else – commercial/censor free because of your subscription. Support truly independent media –. All downloadable.

Twenty first anniversary celebration of the Meria Heller Show!