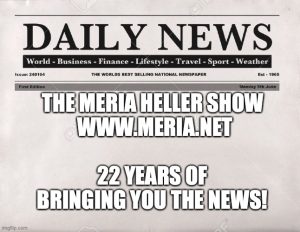 9/22/22 Meria With the News.
NY fraud lawsuit against trumps for business/bank fraud; Justice Dept wins against trumps judge; Ginni Thomas and 1/6; trump telepathic?; Electoral Count Act; home values drop; Earthquake in Mexico; Fiona; Puerto Rico; Bahamas; Dominican Republic; DeSantis stunt backfires; threatening election deniers; Russia's forced mobilization; liars in the GOP; bad cops; Feds raise interest again; Suns for sale; Biden vs. Putin; Cy Vance paid off; crazy people; Migrants sue DeSantis; Iran; trumps rape case; rich got richer; fake electors; Newsom; Proud Boys; world hunger; threats against children hospital; Nissan recalls; trumps nazi salute; Headline news.
Education you don't get anywhere else – commercial/censor free because of your subscription. Support truly independent media –. All downloadable.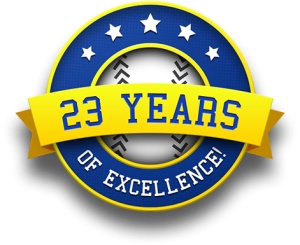 Twenty-Third Year Online of the Meria Heller Show!