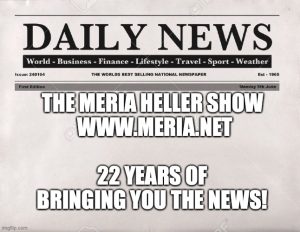 3/16/23 Meria With The News.
San Quentin; Rikers; France protests; Israeli protests; war crimes; Russia takes down US drone; LA teacher strike; Calif mess; Truth Social laundering Russian money? Mayor Adams prohibited donations; children crimes; cop crimes; people crimes; trumps deregulations; Was Ukraine war "unprovoked"? Proud Boys inside US intelligence; Israeli crimes; Cyclone Freddy; Ron DeFascist latest; Tucker Carlson's producers on their "audience"; death penalty for abortion; US hate crimes up; more layoffs from Zuckerberg; Joe Pepitone dead; Cohen & Stormy testify; stealing from Syria; trump blames Pence for 1/6; Bernie blames trump; railroad merger; headline news.
Education you don't get anywhere else – commercial/censor free because of your subscription. Support truly independent media –. All downloadable.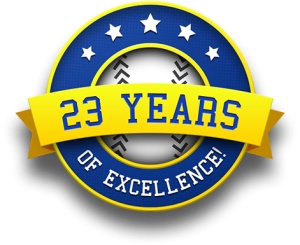 Twenty-Third Year Online of the Meria Heller Show!