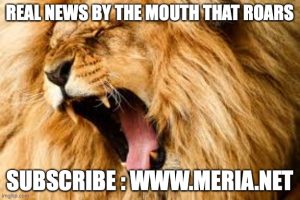 7/27/23 Meria With the News
Sinead O'Connor died; Biden's latest; McConnell's computer glitch/stroke; Hunter Biden; heat continues; wildfires; Ocean at 101 in Fla; dead whales, attacking sea lions; Gulf Stream Collapse; Guiliani admits lying; Kevin Spacey; Malcolm X murder; GOP hates women; mess of Israel; Robert Hidden gets 20 yrs; people crime; more ticks; leprosy in Florida; latest collapses, blood clots; CIA and JFK; DeSatan & Abbott; Greece on fire; Worldcoin; Emmet Till; Bannon's pal sentenced; UPS; Joseph Mercola; UFO hearings; All male panel wants women death penalty; b.s. of fetal"personhood"; Headline news.
Education you don't get anywhere else – commercial/censor free because of your subscription. Support truly independent media –. All downloadable.