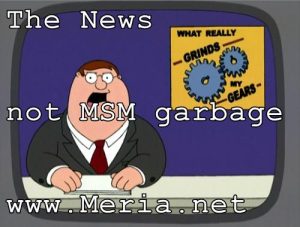 7/13/23 Meria With The News.
Wild weather everywhere, the new norm; Farmers Ins; strikes; people crime; cop crime; Jan 6; 6th Mass extinction; trump wants more delays; Georgia indictment? discrimination; Tuberville; DOJ dumps trump; No.Korea; Israel; buying votes; Cedars Sinai; Alzheimers drug rats; DeSantis tanks; Joe Biden; sudden deaths; dumpster diving; John Kelly; GOP whistleblower a spy; Biden's temper; headline news.
Education you don't get anywhere else – commercial/censor free because of your subscription. Support truly independent media –. All downloadable.