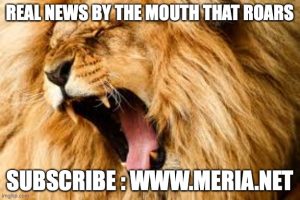 8/10/23 Meria With The News.
Maui burns; Ecuador candidate for President murdered; trumps twitter; latest on 1/6 case; sudden deaths; FBI kills trump maniac; Anton Lazzaro gets 21 yrs, trump still free; Feinstein falls; LAPD; migrants; trumps insane; racism; troops to the Gulf; GOP loses in Ohio; trump loses to E.Jean Carroll again; Pence; Eastern US storms; teachers kill list; 6 yr brags about shooting teacher; Tou Thao gets 5 yrs; DeSantis; jail trump; Fire Judge Cannon; Guiliani; Zelenskyy; Israel; they tried it and found out in Alabama; Fani Willis; youth candidates; Headline News.
Education you don't get anywhere else – commercial/censor free because of your subscription. Support truly independent media –. All downloadable.