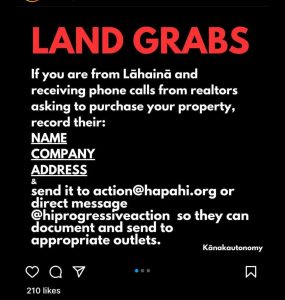 8/14/23 Meria With The News.
The horror and irregularities of Maui fires; WHO wants to vaccinate the world against mosquito born illnesses; EPA approves 2 Billion more GMO MOSQUITOES (COINCIDENCE?); Georgia's got the goods; trump  Bankman-Fried; Federalists say trump not qualified to run; oceans; private prisons reap it in; suicides up; Ecuador; bad cops; bad judges; Clarence Thomas; why are young people dying?; Garlands latest "special counsel"; another $24 billion for Ukraine while Americans suffer; Purdue & Sacklers; Iran; Jan 2, 2024; trumps viciousness grows; Pence; Yellow Trucking; Ronny Jackson arrested; cops raid newspaper; headline news.
Education you don't get anywhere else – commercial/censor free because of your subscription. Support truly independent media –. All downloadable.