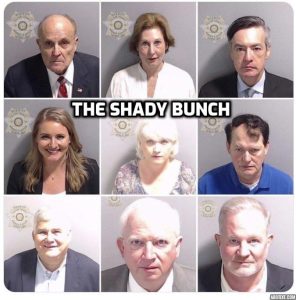 8/24/23 Meria With The News.
Co-conspirators surrendered; trumps next; Guiliani, trump dumps lawyer; Conway "he'll probably die in prison"; arraignment to be televised; investigating Leonard Leo; the debate clownshow; mass shooting in Calif; women under the Taliban; Wagner Group plane "crash"; people crimes; cop crimes; another lockdown? Bernie on climate crisis; Maui missing; maui coverup; cancer rises in young adults; trump "jokes" about fleeing; Belarus; Fukushima dumping into Pacific; Hilary; Latin America; daily disasters; fires; Maui land grab; Pfizer and babies; India and the moon; mRNA already in pork soon beef; Headline News.
Education you don't get anywhere else – commercial/censor free because of your subscription. Support truly independent media –. All downloadable.