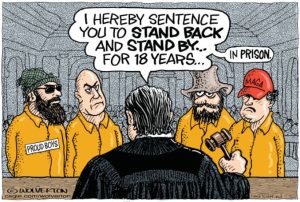 9/14/23 Meria With The News
Crooks run for office; people crime; cop crime; lockdown at UNC; Aileen Cannon comes alive; new laws (every law passed is a freedom lost); Middle Class & poor suffering; horrific Libyan floods; lights in the sky over Morocco??; AI? replace CEO's with it; Cavalcante caught by a dog; Boebert is trash; impeaching Biden; trumps name gone again; Brazil's Lula rocks; triple mRNA"shots"; Minn joins Colo. on 14th Amendment; Elon is a traitor; 9/11 classic shock event; Ian Wilmut dies; Kim and Vlad; aliens; headline news.
Education you don't get anywhere else – commercial/censor free because of your subscription. Support truly independent media –. All downloadable.