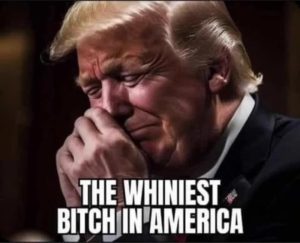 9/21/23 Meria With The News
Rupert Murdoch 92 stepping down; 14th Amendment spreads; crooks in office; bad cops; people crime; Boebert & Hunter; trash of the GOP; Biden in NYC; Netanyahoo; California; shitshow in the House; Don Jr's guns; Molly Michael and the boxes; Fentanyl; Rudy the groper owes $1.4 mil to lawyer; autoworkers strike; book removals; X wants you to pay; beef & cheese recalls; Russell Brand; trump vs. liberal Jews; Turkey; shots; Charlie Kirk razzed; confirming Generals; trump fears prison; Israel; Maui; Neuralink monsters; headline news.
Education you don't get anywhere else – commercial/censor free because of your subscription. Support truly independent media –. All downloadable.