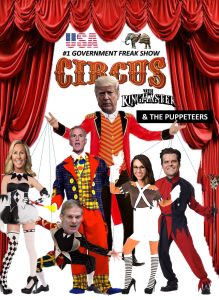 9/28/23 Meria With The News
trumps FRAUD and inflation of wealth ruling; Eric's not happy; what he can lose; Calif laws; Target closings; Hunter sues Rudy; JP Morgan & Epstein; people crime; cop crime; Amazon; Menendez case; trumps threats against Media & Chair of Joint Chief of Staff; trumps gun; Libya; secret juries for safety from MAGA; FBI knew and did nothing on 1/6; David McCallum dead; Michael Gambon dead; drag shows vs. preachers (real predators); unaffordable American life; Nord Stream attack; late night; mRNA for shrimp, pigs & cattle; govt. shutdown; headline news.
Education you don't get anywhere else – commercial/censor free because of your subscription. Support truly independent media –. All downloadable.