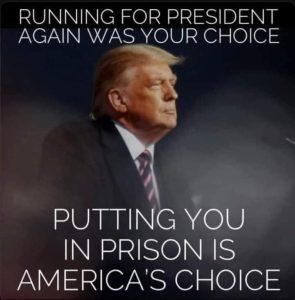 10/26/23 Meria With The News
MAGA Mike Johnson appointment by God to Speakership; mass shooter on the loose in Maine (565th mass shooting this yr); trump fined again in fraud trial, stormed out like a big baby; more crazy talk from trump; Israel/Gaza/U.N.; ethnic cleansing continues; 82% of Americans say no to intervention in Israel; Netanyahu;Ukraine; Newsom & Xi; people crime; cop crime; Richard Roundtree dead; Michael Cohen's testimony; more flippers; Mark Meadows; climate issues; trumps loose lips; UAW; Hurricane Otis; Headline news.
Education you don't get anywhere else – commercial/censor free because of your subscription. Support truly independent media –. All downloadable.