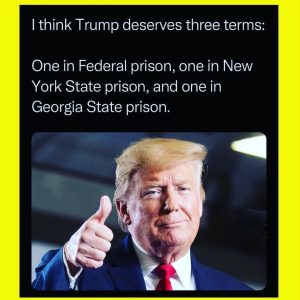 10/2/23 Meria With The News
trump in Court today; more maniacal statements from him; govt shutdown postponed; Gaetz vs. McCarthy; Diane Feinstein dead; Laphonza Butler; Floods in New York; people crime; cop crime; no jobs in China; smoke from Canada; sex abuse at LAUSD; Saudi's in bed with China; Dr.Paul Offit refuses latest covid shot; Tupac; sham of impeachment by GOP; plastic in clouds; Biden vs. trump; RFK Jr to run as Independent; joke of debate; Tesla sued again; Scott Hall takes plea; vaccines in lettuce?; UAW strike; US waives visas for Israel; Ukraine; Rhinos rebound; lawsuit against Remdesivir; Nikki the bird; headline news.
Education you don't get anywhere else – commercial/censor free because of your subscription. Support truly independent media –. All downloadable.