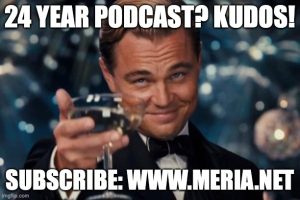 11/6/23 Meria With The News
Genocide continues in Gaza; Rudy going down; trump takes the stand; most Americans don't want trump or Biden; homelessness; MAGA Mike is a horror; pro-Palestinian rallies worldwide; Netanyahu put all Jews in danger; Nepal earthquake; India's pollution; the trump boys; Mayor Adams & FBI; heads up L.A.;people crime; cop crime; Sam Bankman Fried guilty; the war will come home; Iran; 10,000 Palestinians dead; State Dept vs Biden; trump curses his atty. for 30 minutes; Tuberville; 14th Amendment cases; Ohio purging voters; Hawaiians;50th weapons package for Ukraine; headline news.
Education you don't get anywhere else – commercial/censor free because of your subscription. Support truly independent media –. All downloadable.