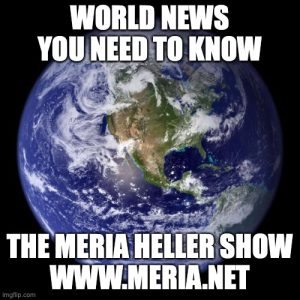 11/20/23 Meria With The News
Biden turns 81; Rosalynn Carter died; 10 Freeway open; trumps dangerous rhetoric; Hitler & Mussolini; people want Netanyahu gone; Palestinians starving and thirsty; protests; Israel wants it all; Post Office blues; people crime; cop crime; Sean Diddy Combs; another SpaceX explodes; George Santos; George Funky Brown dead; trumps gag orders; Starbucks; AIPAC; Mayor Adams; David DePape; Apple cancels Jon Stewart show; unsafe railroads; Argentina elects a trump -Milei; trumps obsessed with golden showers; chickens & cows; headline news.
Education you don't get anywhere else – commercial/censor free because of your subscription. Support truly independent media –. All downloadable.