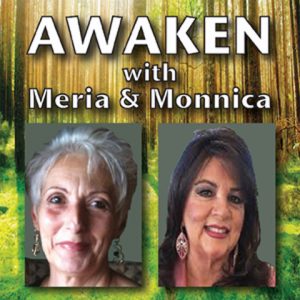 9/17/19 Awaken With Meria & Monnica. Today's topic: Intuition. What is it? How to trust it; spirituality is how you live your life; fear is the absence of love; staying centered; accentuate the positive; intellect vs. intuition; joy heals; dump the ego; Love yourself; Serge Kahili King; Monnica's 5 minute guided visualization to ground and open your intuition; Reiki for intuition; and lots more.
                                                           

20th Year on the net!
Education you don't get anywhere else – commercial/censor free because of your subscription. Support truly independent media –. All downloadable.