PRIVATE TIME WITH MERIA! LET THE "Spiritual Professor" GET YOU STARTED ON THE LIFE YOU INTENDED!
Meria is available for one on one consultations/classes  via the telephone, Skype, or in person. Would you enjoy speaking with Meria for an hour or a half an hour? You can discuss anything going on in your life, the world or beyond. Meria mixes her intuition, business experience and life experience to be the best "intuitive" coach you can possibly find. Meria considers herself a TEACHER first and foremost. She has taught Native American spirituality for close to 30 years now and is the Founder of the Universal Medicine Wheel. She has taught metaphysics in New York, Arizona and Europe too. Meria has been doing "readings" professionally since 1985. Meria uses her intuitive gifts daily to decipher the truth about what's going on in the world, which she presents here on The Meria Heller Show and has since July of 2000.
Meria is also available for one on one in person classes for Reiki, the Universal Medicine Wheel in Arizona as well. If you are interested in that, write her at:
Meria@Meria.net
Book Now:
760-472-3620 to leave a message. Subscribers to the Meria Heller show get $25 off either the 1/2 or full hour read with Meria as a thank you!
David Icke Recommends Meria!
**Thanks Meria !!  I just love you and your integrity . You are a great role model for me as I start working with more people. Like David Icke says " she's the real deal ! " Blessings! Merle
___________________________________________________________________________________________________________________
This is how it works: By arranging a consultation with Meria by going to Pay Pal and making payment to her account: Meria@Meria.net  of either $250 for an hour session, or $150 for a half hour session you are agreeing to open your Akashic Records to Meria.(subscribers to the Meria Heller Show get $25 off either the 1/2 hr or full hour session).
That means she can look into your own projected life path before you came into body for this time and space in your life and give you the direction/coaching to achieve what you came here to do. Meria can always warn you of anything you need to avoid. Health problems are also discussed. Meria uses her years of knowledge to help every individual realize their full potential and live the life they intended!
Once Meria is notified of your payment she will contact you via email to set an appointment. ***for a quick 3 question email reading, the cost is $50. This is a simple email only reading.

***If you don't hear from Meria within two days to set your appt, email her with your phone # or call 760-472-3620. Some emails are getting lost in the ethers or NSA's files.If you're with AOL they block me, so definitely send your phone number. Your payment reserves the time and spot for you. 
All you'd need do is decide how much time you want with Meria, and make payment.
For those of you overseas, Meria is in  Arizona, USA. That should help you figure out the time difference when making the appointment. All sessions are totally interactive and Meria encourages you to write a list of questions to make sure you get all you wanted out of the experience. Sessions can be recorded as well. Readings can be done via Skype or the telephone. Meria's Skype name is Meria Heller. All those SUBSCRIBED TO THE SHOW get $25 off either 1/2 or full hour reads.
________________________Testimonials________________________________________________________________________________
Meria also works successfully with therapists, psychiatrists, coaches to reach the issues they may be having problems reaching with their clients:
Hey meria I have just finished a 8 day DXM trip I was in heaven for 8 days straight (not that religious bullshit ) and let me say human being will never understand how blessed they are to have you in this matrix. I don't understand how someone as pure and beautiful as you could have every come to realm to try and help those in oh so much need. Your amazing you are a light worker a true blessing from source the God in you shines so bright It lights up this prison. I know your getting older in age and I'm so jealous because your getting your boarding ticket out of here oh so soon. I am only 22 so I have only a small amount more of "time" here than you but it's so amazing you are almost to the end of this journey. I love you and love the God that roars inside of you from the bottom of my soul.
Whenever I have had a reading with Meria Heller it has felt like talking with a very wise and very up front friend that I have known since before this life. One of those friends who dosn't bullshit you. Yet one you can tell anything too without fear of the response. I have shared the worst and most vulnerable aspects of myself with her only to receive the best guidance and reassurance that I'm on the correct path. To get in touch with Meria you can contact her here on face book or you can go to Meria.net. Be sure to check out her radio show also. -Lee
It is interesting Meria, a month or so ago you said my timeline suggests a house is coming in 3-5 months. I offered one one at my price yesterday, they countered, I stood firm but compromised on non-monetary issues and the bid was accepted today. I agreed to hold off closing till Oct 10, about 4 months from your guidance. You stated I should be frugal, that was on my mind at offer and counter offer. It paid off. You also said finances would begin to improve about the same time. It turns out a couple of the positions I have been sitting on for several years are making significant progress commercializing their products and services. Things seem to be falling into place, I have kept your guidance active in my thinking and believe I am benefiting from paying attention, thank you. Your shows have been wonderful, I tell folks about you at every opportunity. Best. -Doug
Greetings Meria, just a quick note to say thank you again for your presence in my life. I am amazed by the doors that have been opened in recent days as a result of finding (being directed to) you. The Universe is an incredible experience eh! Love the book, I return to it daily for guidance and find myself in constant contact with the four directions. I actually feel safe today. Ego can be a formidable foe but I am a determined person. Best to you.
Waking up is a wonderful thing
Doug
Hi Meria
You mentioned during last phone session that I should ask my hypnotist to take me back when I was 8 years old and even that had to do with water. Well it worked!!! There were a lot of blocks that originated in that event, when I was drowning, there were a lot of things about low self esteem etc. Going to that event allowed me to get to the core of the problem, whereas without going directly to that age I don't think I would have been able to solve that as quickly in hypnosis. -E.
Thank you so much Meria, what you said has been in my mind ever since.You've pointed me in an entirely new direction with such accuracy and grace. A beautiful gift from a beautiful being.Thank you!!!- Alec
Meria,You always help and I always listen to what you say thoughtfully and make the necessary changes as much as I am able. I've listened to many intuitives through the years and nobody comes close to your accuracy. Your accuracy is stunning. And I like that you give practical, common sense advice, including the hard stuff because it's right. That's integrity!I am always grateful that I found you. Thank you, thank you, thank you!Much love,
Cathy
If you ever want me to write a testimonial for you, I would be happy to do so! I always knew you were the real deal, but this proves it: G and I saw a respected Indian astrologer who told us that we were married in three previous lifetimes. I did not disclose this to you and you saw it so clearly!
Thank you for everything you done for me over the years. I will follow all of your advice. And thank you so much for the love and motivation you give me!
Love,
M
Whenever I hit a roadblock with a client I recommend a reading with you. When I listen to their session I am then able to see things I had missed, then I clear the underlying energetic component and the client breaks free. It is a very successful system.It works great for everyone involved."Jeff.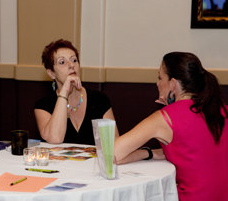 As I always say on the show "the only ticket out of the madness is a spiritual one". Hopefully you are staying strong in your own spiritual journey of choice to stay balanced in a world that seems to have gone mad!
The Universal Medicine Wheel
You were born deserving of all the abundance every other living thing in nature experiences. If you're not living a life of joy -have big decisions to make – or simply want to chat – book an appointment with Meria. Here's some recent feedback:
Once again, thank you for pointing out the reason why I´m here… ; )
From now on I will enjoy loving myself!
There was so much energy around me after I´ve been talking to you.
When I put the light on, the light bulb exploded. Fun and incredibleBig hug and a lot of love  -Ann – Australia
"You are a true philosopher and therapist, perhaps the best I've ever encountered" – Barry S.
"Thank you again for Sunday. . .it really gave me a lot to think about and clarified many things for me. You are a wonderful, beautiful being, and if I ever were given the chance to choose another mom in this lifetime–it would be you.  :)" – Caroline
"I spoke to you about fifteen years ago in a psychic reading. I wanted you to know almost everything you said to me came true.
I wanted to thank you." – Cheri
From a Happy Reiki Student:
I have been feeling fantastic! I am so happy pretty much all the time and it seems like whenever someone says something kind of negative or irritating it just bounces off and doesn't affect me whatsoever! I used some reiki on the plane on our trip home because we were experiencing turbulence.I have had a wonderful experience since our time together and I thank you so so much for what you have done for me. You have opened my eyes and my heart, mind, body and soul to what feels like a whole new way of life and I am ecstatic and eternally grateful!
Thank you for everything Meria!!! -L.R. – Florida
Remember you are not alone and you are here for a GOOD time, not a long time. If that's not the case, set up an appointment and get started on the
most exciting part of your life!
How to Spot Psychic Frauds from Meria Heller on Vimeo.
Book Now:
760-472-3620 to leave a message. Subscribers to the Meria Heller show get $25 off either the 1/2 or full hour read with Meria as a thank you!