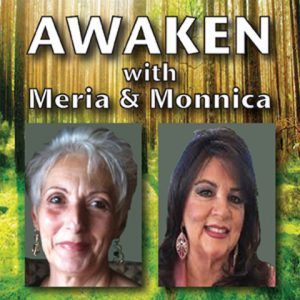 3/17/20 Awaken With Meria & Monnica.
The coronavirus fears; intentional release? What messages are being received; How long will this last? Why has this been released on the planet? complacencies; the "I Am" is love; love conquers fear; music -the international language of love – Italy & Jerusalem; music as a healing vibration and it's all vibration; enjoy the education on site during this period; ignore, observe & take action; we all pick our entry and exit; health and tips to boost your immune system; tips and tricks to boost your morning; fill the void and much more useful information. Monnica's special.
                                                           

20th Year on the net!
Education you don't get anywhere else – commercial/censor free because of your subscription. Support truly independent media –. All downloadable.