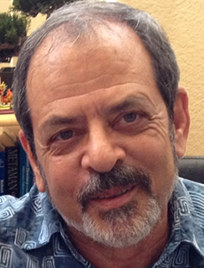 9/2/20 Meria with Tom Lombardo, Ph.D., director of the Center for Future Consciousness. MAGA or MAGDA? Science fiction writers as predictors; 1984; Brave New World; MAGA is going backwards instead of forward; the past wasn't so great; The Matrix; falsehoods and lies for power; ethical character not valued; we need to make humanity BETTER; Make America better; Broaden your consciousness; ecology; the pandemic – good and bad; one world; the growth of knowledge as necessity; technology; the status quo; evolve; depressed? what to do. purposeful evolution; equality and justice for all.
                                                           

21st  Year on the net!
Education you don't get anywhere else – commercial/censor free because of your subscription. Support truly independent media –. All downloadable.

Twenty first anniversary celebration of the Meria Heller Show!