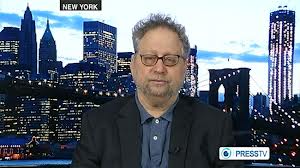 2/12/14 Meria interviews Danny Schechter, News Dissector on his latest book "Madiba A to Z, The Many Faces of Nelson Mandela". This book shows you all sides of this great man; Nelson's tribal clan;what we don't know about Mandela; Everything from diplomat, boxer,gardener, philosopher; Mandela's tribal background-govt. by consensus; knack for making people feel special; discipline; The movie "Mandela:Long Walk to Freedom"; portrayal of Winnie; Civil rights in the US and apartheid in South Africa; Danny's story "London Recruits"; Danny on Israel's apartheid state; Israel's sense of victimization; universal human rights; the media is weapon of mass deception;the colored designation in S.Africa; the youth of S.Africa today;Mandela on the U.S. terrorist list until 2008!; was he a communist? Mandela's funeral and the coverage of it.
Your subscription gives you 24/7 access to all shows on the site, commercial free. The education you need all in one place.
---
From the makers of the major motion picture Mandela: Long Walk to Freedom, a completely unique biography and thematic telling of the story of Nelson Mandela.  This book, which provided key source material for the film, is an unexpurgated collection of the views and opinions of South Africa's first Black president, and it draws on Danny Schechter's forty-year relationship with "Madiba," as Nelson Mandela is known in his native South Africa.  
Each chapter of this unique portrait corresponds to a letter of the alphabet, and the letters cover major and minor, unexpected and fascinating themes in Mandela's life and his impact on others: Athlete, Bully, Comrade, Forgiveness, Indigenous, Jailed, Militant, and President, to name a few. The book quotes liberally from Mandela himself, his ex-wives and other family members, global leaders, Mandela's cellmates and guards on Robben Island, the team behind Mandela: Long Walk to Freedom, former president F. W. de Klerk, members of the South African Police, and his comrades including his successor Thabo Mbeki. 
 
Madiba A to Z reveals sides of Nelson Mandela that are not often discussed and angles of the anti-apartheid movement that most choose to brush under the table in order to focus on the happy-ending version of the story. As Schechter reports in the book, according to Mandela's successor as president of South Africa, Thabo Mbeki, "the fundamental problems of South Africa, poverty, inequality, have remained unchanged since 1994." This is partly because, as Schechter writes, "six months before the 1994 elections, when South Africa was being governed jointly by the ANC and the National Party under a Transitional Executive Council (TEC), there were secret negotiations about the economic future."
 
There are many rarely spoken of revelations in Madiba A to Z, a book about Mandela's brilliance, his courage, his tremendous impact in saving his country and its people of all races, but one that also shows how far South Africa still has to go.