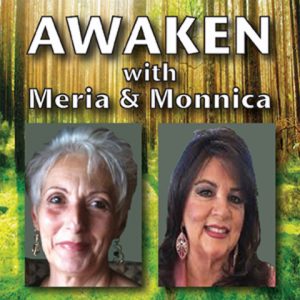 7/16/19 Awaken With Meria & Monnica. Rating your life; change begins with you; crazy days; what is spirituality? Project YOU; change selfish to self-love; take action; how to rate your life now and in the future; tough love; lessons your partner brings you; heal your inner child; sacred objects and our interconnectedness; the "deep freeze" technique; releasing technique; worry; fear, body talk and much more.
                                                                                                20th Year on the net!
Education you don't get anywhere else – commercial/censor free because of your subscription. Support truly independent media –. All downloadable.