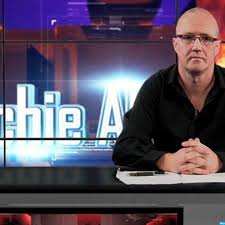 8/2/19 Meria interviews Richie Allen, producer, host of The Richie Allen Show, UK. The heat wave in the UK; Earth changes, the natural and un-natural; geo-engineering; fossil fuels; the murders of environmental activists worldwide; "Chasing Ice"; Agenda 21? the speeding up of fascist dictators; water issues; Boris Johnson -trumps "mini me"; Born in the USA; total establishment puppet; Johnson's cabinet a nightmare; the E.U.; 5 yr term in Parliament; no vote; mini "hitlers"; reality tv debases civilization; INF treaty gone; cognitive dissonance; Jeffrey Epstein and lots more.
                                                                                                20th Year on the net!
Education you don't get anywhere else – commercial/censor free because of your subscription. Support truly independent media –. All downloadable.