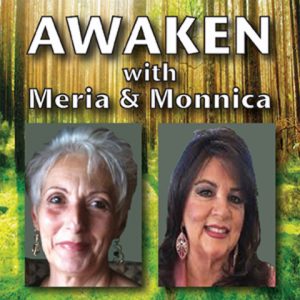 11/19/19 Awaken With Meria and Monnica. Self love is an action. friends and outside interests important; co-dependency is unfair; do you want to be right or loved? how to love yourself; fear of the future? If it's fear, walk away; solutions; how do you treat yourself? there is more than enough for everyone; are you happy? Questions to ask yourself; internal dialogue; cancel negative thoughts; releasing techniques; intuition vs. intellect; should vs. want; what does your home and car say about you? Colors; crystals; Rose Quartz; the movie "Philadelphia" and lots more.
                                                           

20th Year on the net!
Education you don't get anywhere else – commercial/censor free because of your subscription. Support truly independent media –. All downloadable.